Beware of EFT Team - EFT FTP!!!
They Blocked my Account before it ENDS. (100% they don't have right to do that, BECAUSE THEY, SET THE RULES ABOUT DOWNLOAD LIMIT AND
IF DOWNLOAD LIMIT IS 20 FILES AND WE DOWNLOAD 20, THEN WHY BLOCK OUR ACCOUNT?!!!)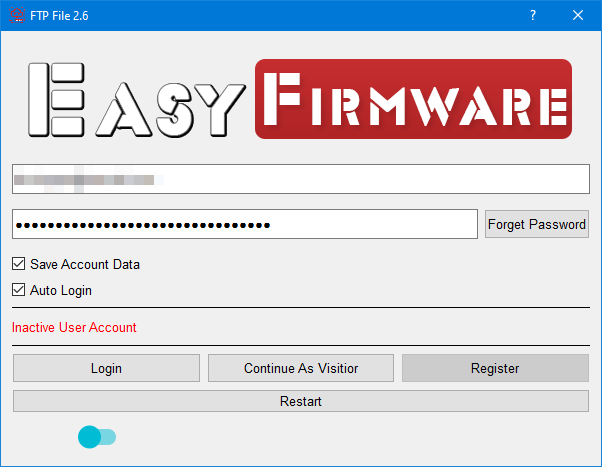 BEWARE, THEY LIE ABOUT THE NUMBER, FILES, AND DOWNLOAD LIMIT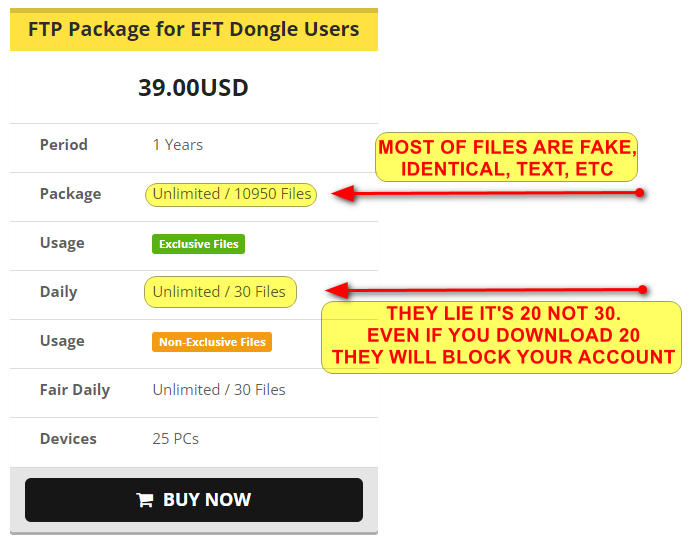 Most of their files are totally FAKE!!!
1. They use the same file 1000x Times.
2. They use compressed text files NAMED ex: A102F IMEI REPAIR.rar.
After downloading and decompressing you will not find
FLASHING FILE TO REPAIR
, BUT you will find a file inside the archive with TEXT
"USE CHIMERA TOOL TO REPAIR IMEI"
3. Most of the files are OLD and will not do the job!
4. Downloading file from FTP Server, after 1 Download YOU will GET redirect you to WEB BROWSER for download,
then you will be charged 2x times for FILE AND DOWNLOAD QUOTA.
5. They think that did the right job while cheating and stealing our money.
But they force us:
a
I will start posting at any possible forum including, Facebook, Instagram, and Youtube than for desert I will start uploading all their paid files
for free, then they will see what happens when you steal someone's money.
Shame on that TEAM, I am with that TEAM from the beginning, SHAME ON YOU, SHAME, 11 MONTHS WITHOUT ANY UPDATE, AND WE ALL PAY MONEY, AS THAT WAS NOT ENOUGH YOU CONTINUE TO STEAL OUR MONEY WITH EFT FTP EVEN RULES ARE SET BY TEAM.
IS LOGICAL IF YOU SET THE RULE TO DOWNLOAD MAX 20 FILES AND IF SOMEONE DOWNLOADS 20 FILES TO BAN HIS ACCOUNT!!!!!